NEW | Promotion sale end dec 2023
Motorhome / Caravan Draft Skirt sets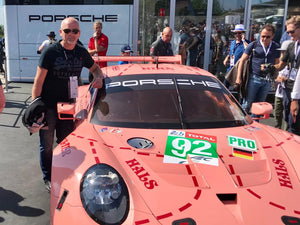 About us, Auto Graphic
For as long as he can remember, lifelong petrolhead Steve Earl MBE has been obsessed with cars…GTI's, Turbos and Ford XR's were all an integral part of his formative motoring years. In his business life, Steve has been fortunate to run a successful plastics display company, Panel Graphic and is also associate owner of a highly reputable classic car dealership, Appreciating Classics Ltd.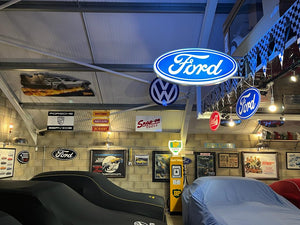 Over the years he has assembled a private collection of classic motors which consists of some of the finest individual examples available today.  Whilst growing that collection and completing restorations he has been repeatedly frustrated with the quality and availability of OEM matching replica labels and decals. With many being either inferior copies or long since out of print, it has been necessary to manufacture them himself, proving the age-old expression: "If you want something done properly, do it yourself". 
So, on that premise, Auto Graphic was born.
Steve began his working life in the signage world almost 40 years ago and has remained closely connected to the industry – establishing a vast array of contacts and suppliers.
Utilsing these connections has enabled Auto Graphic to supply stock and bespoke garage signage, OEM replica labels and associated automotive design decals, servicing both trade customers and the general public.
As self confessed fanatics, we ensure the same level of quality and detail that we demand and expect ourselves.
We stock a considerable range of Garage Memorabilia, internal & external signage, perfect for man-woman caves, home offices & bars.
These are all manufactured in our production facility in the heart of Norfolk, UK.
Most of our signs are made using overstock or off-cuts.
100% committed to 0% landfill.
Fantastic product and service from this seller; will definitely use again and recommend to all
quannamaria2012
Perfect items, very well packaged, would recommend.
Royals_mad
Fantastic sign and already on the wall in my garden office. Many thanks for a great service Craig. 10/10 for a HIGHLY RECOMMENDED
Jamiepfc
Brilliant! Fabulous man cave addition! Highly recommended!
Ledd Guy
Where to find us
Monday - Thursday, 8.00 to 17:00
Friday, 8:00 to 14:00
Saturday & Sunday, Closed